Safety Products
Plastec has been working hard to provide safety product options for both businesses and institutions to help protect their customers and employees.
With over 30 years experience in custom plastic manufacturing, we have the equipment and expertise needed to design, manufacture, and ship a range of safety products throughout North America.
To make an inquiry or place an order for one of our safety products, please call us at (604) 888-1739 or send us your details using our contact form.
Safety Barriers
Safety barriers available for both retail, cashier, and office reception environments
Available in both clear acrylic and polycarbonate
Plastec safety barriers help to protect both employees and customers
Easy to install, clean, and maintain
Standard and custom sizes available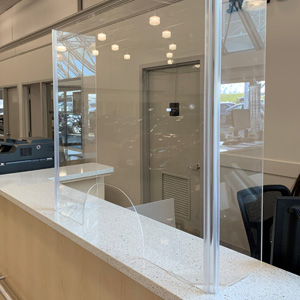 Face Masks
Made from high-performance, clear PETG plastic (.020" or .030" thickness)
Bendable yet sturdy and virtually unbreakable
Combining clarity with durability, this plastic sheet provides clear, unobstructed views
Significant chemical resistance and durability
Considered a FOOD-SAFE plastic
This infection-control face mask withstands harsh environments, providing unparalleled quality
Datasheet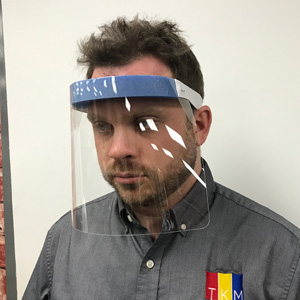 Intubation Boxes
Plastec intubation boxes are made of 6mm clear polycarbonate
Easy to clean between uses
Ships flat packed to reduce cost, and folds for easier storage when not being used
30x stronger than acrylic and can handle high temperatures up to 115°C (240°F)
Custom sizes and configurations are also available